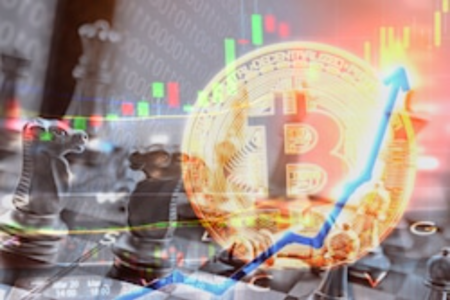 Bitcoin is presently battling resistance on its approach to the $50k mark, trading to lows of $47,801 following its rejection near the key level on Aug. 29. Most analysts take the $50,000 and $51,000 levels as the final hurdle before Bitcoin marches on to a new all-time high. At the time of post, Bitcoin was exchanging hands at $48,669 after topping out at $49,667 in the day.
Bitcoin bulls seem unwilling to relinquish the $48k level amid recent developments. First, the Cuban government is reportedly planning to recognize and regulate cryptocurrencies for payments. According to Aljazeera, the Cuban apex bank will establish rules for mainstreaming cryptocurrency transactions. Cuban authorities are also expected to distribute relevant licenses to businesses based on the crypto-related services they provide.
Second, banking giant Morgan Stanley has made a nine-figure investment in the digital currency investment product Grayscale Bitcoin Trust (GBTC). GBTC gives institutional investors exposure to Bitcoin (BTC) as shares are based on the performance of the top crypto.
While Bitcoin battled resistance beyond the $49k level, Bitcoin hard forks notably Bitcoin Cash (BCH, +6.22%), Bitcoin SV (BSV, +25.25%), Bitcoin Gold (BTG, +11.18%), Bitcoin Diamond (BCD, +5.75%) sprang to life.
August Winds Up Bullish for ADA, Loopring, Revain, Alchemy Pay
The month of August was generally positive for most crypto assets. With two days to the close of August, lead cryptocurrencies, Bitcoin, and Ethereum are up 17.98% and 27.80% respectively for the month. Notably, Selected Altcoins, Cardano (ADA), Loopring (LRC), Revain (REV), Alchemy Pay (ACH) have notched double to triple-digit gains for August. At the time of post, the tokens were up 119%, 135%, 202%, and 1996% respectively.
Cardano (ADA) rallied to fresh all-time highs of $2.94 on August 27 as the upcoming "Alonzo" upgrade meant to introduce smart contracts functionality, scheduled for September 12 launch had a significant impact on investor sentiment.
In recent news, Loopring, Ethereum's Layer 2 zkRollup is set to provide a smooth NFT experience, allowing anyone to mint and trade NFTs instantly and gas-free while maintaining complete Ethereum self-custody security. Loopring is marking the 5th consecutive day in the green since Aug.25 following a price boost, with today's 45% rally to highs of $0.746 being the largest.
Alchemy Pay (ACH) rallied more than 1100% after launching on CoinbasePro on August 2. Partly contributing to the run-up was the news of Alchemy Pay's partnership with Binance to drive acceptance of Binance Pay across merchants such as Shopify, QFPay, and other major merchant networks.
Revain (REV) is an online platform for Ethereum blockchain-based tokens reviews, designed to allow developers to receive constructive feedback about their projects. Revain was up 40% on a 24-hour basis at $0.02136, as seen at the time of post.
Image Credit: Shutterstock