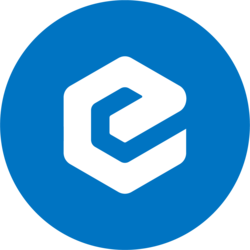 Want to jump straight to the answer? You can buy XEC on Huobi Global. 
eCash (XEC) claims to be a cryptocurrency that serves as virtual money, allowing users to easily send the tokens to each other. eCash was originally known as Bitcoin Cash ABC (BCHA), a fork of Bitcoin Cash (BCH), which itself was a fork of Bitcoin (BTC). The transition from BCHA to XEC took place in July 2021. XEC seeks to be the final form of virtual money, building on all the lessons learned from previous projects over the past decade. 
Investors clearly see the potential of XEC, with the currency currently up over 700% since the rebrand from BCHA.
What is XEC?
The XEC team claims that the project is combining the core tech behind Bitcoin's success — the same fixed supply, halving schedule and genesis block — with the latest proof of stake (PoS) consensus and protocol governance. By using the Avalanche consensus algorithm, the team believes that decentralized governance can occur without resulting in contentious forks that have wiped large amounts of value out of other projects. 
Notably, the XEC team promises to incorporate both PoS and proof of work (PoW) as it continues to improve XEC. This union would ensure that both miners and holders can participate in maintaining the network. Additionally, the team claims that profits made will be put back into improving the network through research and development. 
As with many other modern cryptocurrency networks, the eCash network allows anyone to make their own token on the network for an extremely low fee. What is unique about XEC is the incorporation of CashFusion, a privacy protocol that lumps transactions together, creating obfuscation and anonymity among users. This protocol doesn't quite compare to a designated privacy coin like Monero (XMR) but presents a huge upgrade in privacy from most other cryptocurrency networks currently in use.  
Brief History of XEC
XEC is a rebrand of BCHA, and users were allowed to trade in their BCHA at a rate of 1 BCHA for 1,000,000 XEC. BCHA itself forked off from BCH after becoming a minority fork in 2020. The minority fork occurred when developer Amaury Sechet requested that 8% of newly minted coins be distributed to him to fund the development of the network. The majority rejected this idea, and the minority became BCHA. Sechet and the team decided to change the project into XEC to introduce PoS mechanisms and reduce the number of decimal places the currency has. 
How to Buy XEC Crypto.
Do you believe that XEC is a good investment? If so, here's good news for you: XEC is among the Top 50 cryptocurrencies by market capitalization, meaning it is available on many major exchanges. 
Open an online account.

The first step in purchasing XEC is opening an account on a well-regarded cryptocurrency exchange. This process usually involves setting up an email and password. In many cases, exchanges allow users to enable additional security factors, such as 2-factor authentication. XEC is offered on Huobi Global and Gate.io; if the project becomes more popular, you can expect it to become listed on more exchanges. 

Buy a wallet (optional).

Wallets are hugely important for securing your cryptocurrency as well as being able to send cryptocurrency to other places in the ecosystem. Leaving cryptocurrency on an exchange can be risky; wallets offer a better level of security. 

Make your purchase.

On Huobi Global's exchange, search for XEC. When you have located the currency, follow the steps to buy the cryptocurrency directly or exchange another cryptocurrency for it. You can then store the cryptocurrency in your wallet at Huobi Global, or you can send the currency to another wallet that is either a software or hardware wallet. 
securely through Huobi Global's
website
Best For
Intermediate Traders
1 Minute Review
Founded in 2013, Huobi Global is a world-leading virtual asset exchange. The platform itself was created in China, but is now in Seychelles, from the Chinese government's recently imposed crypto regulations.  With currently more than 380 crypto assets listed on the platform, Huobi Global offers a variety of features that simplify your trading. Staking pools, margin trading and crypto loans are some examples. With volumes above $23 billion per day, Huobi Global stands as 1 of the top exchanges around the world. But what makes the Asian giant such a good exchange?
Best For
Intermediate traders
Advanced and professional traders
Pros
24/7 customer service support chat
Wide range of cryptocurrencies
Minimum deposit of just $50
Mobile app available for iOS and Android
Functional and easy to navigate website
Vast variety of features
Cons
Requires experience to understand all features
Might not be ideal for beginners
1 Minute Review
Gate.io aims to be your one-stop shop for cryptocurrency trading. The platform carries nearly 200 different currencies spread across over 350 markets. Traders can buy and sell cryptocurrency, with spot and margin trading being the most commonly used markets. The platform also allows traders to use peer-to-peer transactions through its "push transaction" function. 
Multiple security protocols ensure your safety while using mobile or desktop browsers. Plus, a trading guide explains how to use the system for your first few trades. Not sure if you can trade your preferred currency? There's a "Coin List" at the bottom of the homepage.
Best For
Beginners and professionals hoping to trade cryptocurrency across multiple markets
Anyone concerned with security
Traders needing additional information for their investments
Consumers looking for an expansive rewards program
Pros
Many cryptocurrencies from which to choose
Multiple trading styles
Enhanced, industry-leading security
Low fees
Quality mobile app
Cons
Almost too much functionality
A busy customer support system
Best Hardware Wallet: Ledger
Hardware wallets store cryptocurrencies offline. The user's private keys, which are used to authorize transactions, are stored on the Ledger device. This process keeps the keys offline and away from hackers who could access the keys from an online location. 
Best Software Wallet: ZenGo
ZenGo is a mobile application that offers a non-custodial wallet to store private keys. In addition to being a wallet, ZenGo allows users to buy cryptocurrencies in the application.
Trade, Sell or Convert your XEC
Once you own XEC, you can send the cryptocurrency from your wallet to the exchange if you wish to sell your cryptocurrency for fiat money. Additionally, you can send the XEC to an exchange and swap it for another cryptocurrency that you are interested in investing in. Selling cryptocurrency usually requires a fee whereas some exchanges allow you to convert between cryptocurrencies with no fee. 
Current Crypto Prices
The total cryptocurrency market capitalization sits around $2 trillion, as cryptocurrency overall continues to grow in size. ETH and altcoins continue to take market dominance away from Bitcoin.The ETH transition to PoS seems to imply a strong future for decentralized finance (DeFi) and a continued long-term timeline of growth, but the rise of notable competitors to ETH show that there could be room for a new system, such as XEC, to gain market share. 
Is XEC a Good Investment?
A troubled past and a recent transition make it difficult to predict the price action of XEC going forward. If XEC delivers on its promises, it could become the ideal form of virtual money. However, there is no guarantee of these promises being fulfilled. 
Benzinga crafted a specific methodology to rank cryptocurrency exchanges and tools. We prioritized platforms based on offerings, pricing and promotions, customer service, mobile app, user experience and benefits, and security. To see a comprehensive breakdown of our methodology, please visit see our Cryptocurrency Methodology page.
SoFi builds crypto products to help you buy, sell, and store your bitcoin and cryptocurrency. You can buy Bitcoin, Ethereum, Cardano, Solana, Chainlink, Uniswap and other DeFi tokens instantly. For a limited time, get a $10 BTC bonus when you make your first trade of $10 or more!