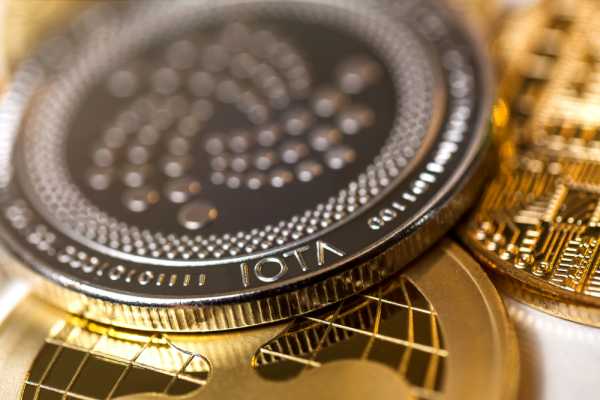 The IOTA Foundation has gained the support of the European Commission. This will allow it to work on research for adapting and improving its protocol to be used in the many possible EBSI use cases.
IOTA Foundation Selected for Phase 2 of the EU Blockchain Pre-Commercial Procurement
The IOTA Foundation announced earlier today that it had been selected as one of five contractors for the second phase 2A of the pre-commercial procurement.
This latest development means that IOTA will be developing and testing prototypes that could bring the most exciting improvements to future versions of the European Blockchain Services Infrastructure (EBSI).
In its blog post, the IOTA Foundation said, "We have been awarded funding to research, develop and test the use of IOTA technology in key areas including interoperability, scalability, energy efficiency, security, consensus, identity, and governance."
This latest development comes after Phase 1, where the foundation and six other projects were chosen from over 35 applicants. Phase 2 is set to last for six months, and the IOTA Foundation will be testing innovations that could benefit the EBSI infrastructure.
Some of the use cases the IOTA Foundation will be focused on are related to digital product passports for digital waste recycling and the international management of IP rights.
The IOTA team said they are "excited to work with the European Commission on the EU blockchain pre-commercial procurement over the next six months, as well as with our subcontracted partner Software AG and other industry partners on use cases."
MIOTA Dips by More Than 5% Today
The broader cryptocurrency market has been performing well lately. However, MIOTA, the native token of the IOTA protocol, is currently underperforming. MIOTA is trading at $1.12 at press time, down by 5% in the last 24 hours.
MIOTA's MACD line has dropped into the negative zone. Source:
MIOTA is trading below its 50-day moving average price of $1.25. The MACD line has dropped below the neutral zone following this latest bearish performance. Meanwhile, the RSI of 41 means that MIOTA could soon enter the oversold region if the market conditions remain unchanged.