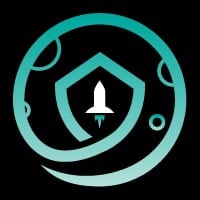 SafeMoon price was able to recover today with some profit after a multi-week losing streak.
This cryptocurrency is still stuck in a bearish play and needs to break above a certain level before speaking of further upside.
A false breakout looks to be unfolding and could trap buyers who enter too soon.
SafeMoon price could recover some ground with the favorable rally that is passing through the cryptocurrency market today. However, unlike some, SafeMoon is still not breaking out of a bearish triangle play on the daily chart, and more downside seems to be in the cards.
SafeMoon price is trapping buyers and could saddle them with the losses
The upside and favorable tailwind that most cryptocurrencies are enjoying today are somewhat limited for SafeMoon. The $0.00000270 price level looks to be the only high for today. To give a bullish signal to the markets and investors, SafeMoon price would need to break out of the triangle formation from June 15. 
The uplift SafeMoon sees today looks to be limited because of that descending trend line and forming a triangle with the flat line at $0.00000260 or even $0.00000230. A retest of that level will be in the cards once buyers are trapped on the top side of the triangle, and sellers will take over to defend the trade. A squeeze to the downside will be the outcome then.
Buyers will need to either sweat this one out or wait for a more clear bullish signal to arrive. The outbreak of that triangle to the upside is the best signal, but that would mean that the entry-level will be at a higher price. 
On the downside, the double bottom with $0.00000230 and $0.00000260 as supporting levels should then again be the place for sellers to take profit and buyers to take over SafeMoon price again.